Communicate the latest Data Storage and Cybersecurity products & services to your customers with high resolution PDF's, personalised with your company branding with Titan Cube Marketing.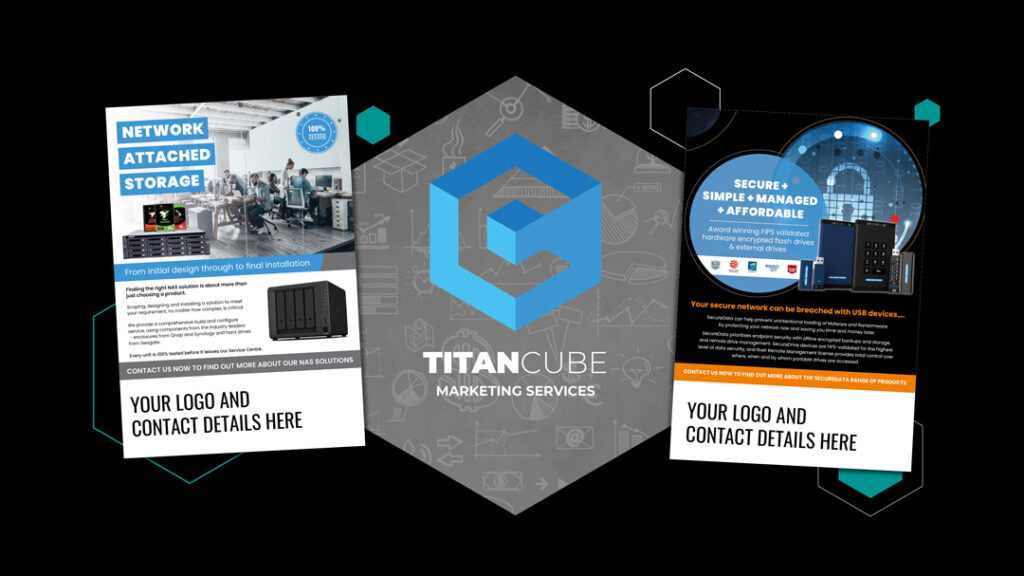 How does the Titan Cube work?
Simply click on the button below to register for access to the Cube Portal. You'll need to provide contact details of your company as well as a jpeg of your logo. It's as simple as that. No hidden costs, no agreements to sign, just instant access to some great content you can send to your customers. The Titan Cube marketing portal is provided by InControl Marketing, experts in all aspects of B2B marketing. On receipt of your completed form, one of the team will contact you to set up a 15 minute on-boarding session to help get you started.