Hyperconverged Infrastructure & Virtualisation
Servers are critical to any business and perform a variety of tasks and applications. We offer a choice of versatile, resilient, and scalable systems designed for diverse workloads in datacentre environments of all sizes. Completely bespoke solutions designed from the ground up to meet your customer's needs.
IT teams are under constant pressure to evolve their operations because traditional infrastructure—typically comprised of siloed servers and complex storage solutions—often can't keep up with the pace of change modern organisations demand. IT requires a new approach, and this is where Titan can help.
With virtualisation, multiple infrastructure silos are combined and managed as a single entity. By bringing these silos together into a software-defined and integrated system, organisations can realise a hyperconverged infrastructure (HCI) where compute, storage, and hypervisor layer work with each other, and operated through a single management interface.
The key benefits of our hyperconverged offering include a reduced TCO, simplified management, high availability, easier to scale, and disaster recovery capability.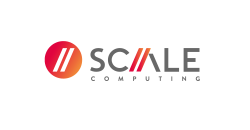 Market Leader in Edge Computing, Virtualisation and Hyperconverged solutions
Data that is critical for business functionality and essential to completing day to day tasks must be readily available and always on for frequent and efficient access. This critical data in the enterprise environment is stored on high-performance storage that can be easily managed and protected at scale.
Where your customers need to process and access data quickly with low latency, for example with databases, virtualisation, and online transactions, an All-Flash solution with SSDs can deliver the high-speed performance they need.  Equally, for large scale data protection where capacity and density are more of a priority, then a traditional SAN with high capacity hard disk drives would make far more economical sense.
Whether it's lightning speed, data protection, scale out capacity storage or a hybrid solution, Titan can help to design a best fit solution for your customers.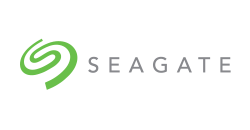 High density, high performance block level storage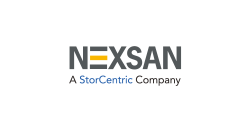 Powerful, Reliable, Scalable and Secure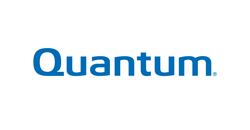 High density, high performance block level storage
NAS storage is one of the most common ways to expand storage capacity and enable file sharing cross platforms and delivered to clients. Appearing to the OS as a shared folder, NAS allows users to quickly share data on a file level across the network.  Like your own private cloud, NAS is faster, and less expensive than public cloud services, giving your customers complete control.
As well as file sharing, NAS can also be deployed as a backup target. Easily scalable to meet growing data needs, NAS systems offer a host of applications to help users protect their data, including backing up O365 and Google Space environments. With snapshot features, Network Attached Storage can deliver a full disaster recovery suite in the event of a malware attack, just roll back the clock and restore.
NAS is one of the most versatile storage solutions available. Widely used for backup and data protection, the constantly evolving software and feature set enables your customers to do so much more. From video editing to server management, virtualisation to industrial surveillance solutions, whatever the use case Titan can help find the right NAS to suit.

Total Network Storage Solution Provider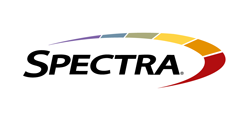 NAS, S3 Object Storage, and Nearline Gateway Solutions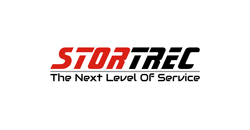 The Next Level of Service and Support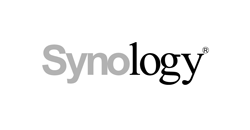 Transforming the way users manage data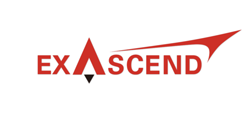 Intelligent Flash
Storage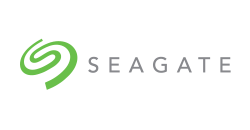 Precision-engineered Hard Disk Drives
Software-defined storage (SDS) is an approach to data management in which data storage resources are abstracted from the underlying physical storage hardware making them more flexible
Most companies today continue to struggle with major storage challenges – high costs, latency issues, storage downtime, complex migrations, managing silos and the exponential growth of unstructured data. This is where storage virtualisation through software-defined storage comes in. SDS is a technology used in data storage management that unifies and aggregates affordable and/or performant storage, delivering it as virtual disks of block level storage to operating systems and applications. SDS allows storage hardware to be easily replaced, upgraded, and expanded without disruption. Regardless of what storage hardware you own the software is the brain and layer of intelligence that determines which functions and services you will be able to offer to your hosts and applications.
One important reason companies are switching to an SDS model is the ability to consolidate and manage all existing storage from a central location. SDS is essentially the software controller that virtualises and manages your customer's physical storage. Our software-defined offering will help your customers extend the capabilities of existing equipment without having to replace them, while giving them a view of all of their data through a single pane of glass, regardless of where it sits.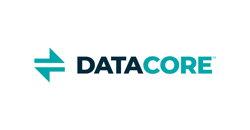 The Authority on Software-Defined Storage
Titan was founded on LTO and NAS in our humble beginnings, so we like to think we are well placed, and knowledgeable, to help our customers provide optimal backup and archive solutions.
Firstly, it's important to differentiate between back up and archiving. Backup is constantly changing data whose objective is to be able to restore to a point in time. Disk-based solutions such as NAS and Deduplication Appliances are perfect here because they are mounted on the network and allow users to restore quickly in the event of a disaster or malware attack.
Data archiving is the process of moving data that is no longer actively used to a separate lower tier storage device, most commonly tape, for long-term data retention. Archive data consists of older data that is still important and may be needed for future reference as well as data that must be retained for regulatory compliance.
For long term data preservation, we recommend both tape and object storage. Tape remains the lowest cost per GB data medium available making it the most cost-effective way to archive and will continue to provide an air-gapped solution helping to prevent Ransomware attacks.
While object storage allows your customers to build their own private cloud solutions capable of scaling out to Zettabytes of data. With 17x 9s reliability and erasure coding your customers can be certain their data is protected long term.
Whatever data your customer has, Titan can help you provide the best backup and archiving strategy.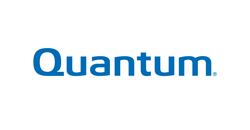 Unstructured Data Protection and Long-Term Data Preservation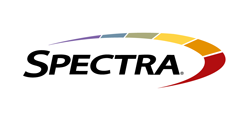 Tape and Library Solutions for Enterprise Capacity, Performance, and Scalability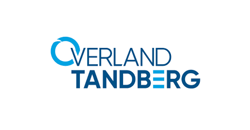 Tape Archive
Solutions and Removable Media
The most important asset in any organisation today other than it's people, is it's data. With Ransomware attacks always on the rise, businesses must prepare themselves and protect their most important assets. Typically, 85% of companies that lose data in a malware attack will go out of business within a year.
We have a range of data protection solutions to help you protect your customer's data, including on-prem, off-prem (including DRaaS, BaaS, and Cloud to Cloud), hyper-converged, and edge infrastructures. With cross platform support we can help backup and restore from physical, virtual, and cloud environments.
Immutability is something that customers are now insisting on, and we can provide fully immutable backups for complete data protection. For Veeam customers specifically, we have add-on complimentary software that effectively locks down the Veeam backup volumes, making them immutable.
Encryption is another important method to protect data and we provide a range of hardware solutions with full AES 256-bit military grade encryption, including an array of Keypad and Bluetooth encrypted USB drives.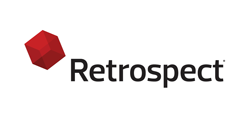 Complete Data
Protection Backup
Software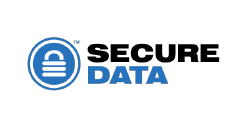 FIPS-140 Level 3 Encrypted Flash Drives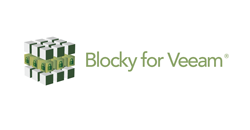 Proactive Ransomware Protection for Veeam Backup Volumes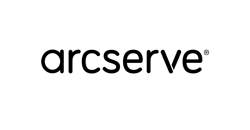 Data Protection and Business Continuity
We know that only 5% of data is actually analysed, and with data experts predicting exponential growth in the years to come, end users are facing huge challenges when it comes to managing their data. Often, the data is spread across multiple vendors and multiple systems, over various locations, making it extremely difficult to identify exactly where specific data sits. Undoubtedly, they will also have data residing on expensive enterprise storage that should be moved to lower tiers in order to lower costs.
Titan offer a range of data management software tools to help give your customers insights into both their data, and their storage, throughout the entire data lifecycle. Including the tools to automate intelligent policy-based file actions across otherwise incompatible storage types including flash, disk, cloud, and tape from any vendor.
Typically, when responding to a new backup solution enquiry, technology refresh, storage optimisation or an archive project, customers generally have the same 3 requirements:
Understanding what data they have, and where it sits.
Wanting to move data from a separate storage system to a separate storage system, even if the physical media is different, or a different protocol, or different location.
Needing to manage their data better by setting automatic data movements based on workflow policies and all movements (any to any) happen non-disruptively
If your customers are experiencing any of these pain points, Titan can help.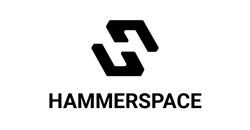 Local Access to Global Data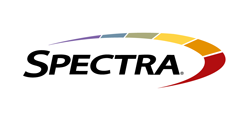 Leverage the Power of On-Prem Applications and Native Cloud Services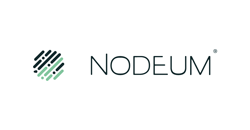 Data Management Software for Hybrid Storage
Today's workforce needs to work from any device, in any location, securely, and with a great user experience. Virtual Desktop Infrastructure (VDI) is the hosting of desktop environments on a central server. It is a form of desktop virtualisation, as the specific desktop images run within virtual machines and are delivered to end clients over a network.
For those working remotely or frequently on the go and need to pull up a virtual desktop containing a full range of virtual apps and data, VDI is like having an office available-on-demand, and more secure than a VPN.
While some VDI software can be more intrusive and require agents to be deployed on client devices, Titan's solution enables your customers to access their workspace anywhere, on any device, via any web browser. We offer a unified workspace with highly secure access to all your customers' business applications and files, hosted on the cloud provider of their choice.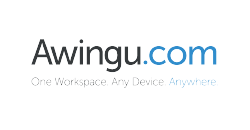 Secure Remote Access to apps, desktops, and files, made easy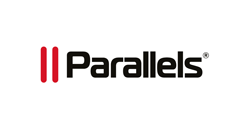 The freedom to work how you choose
Today's video market is driven by bigger resolutions and larger file sizes, all of which need to be captured at high speed so it can be protected and organised. That content is then refined and edited collaboratively and must be made available quickly for all users requiring access. Finally, this data must be protected and preserved at low cost and, in most cases, indefinitely.
When it comes to video, high speeds and low latency are key. Television and Film creatives know that managing content across their entire workflow from first ingest, through archive, reuse, and monetisation are the keys to success in the highly competitive media landscape.
Titan offers a wide range of solutions to meet all workflow requirements, whether that is provisioning storage for near-line editing, shared storage for collaboration, media asset management, or long-term media archiving.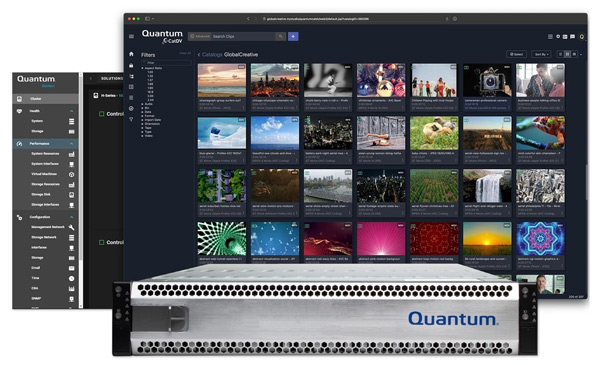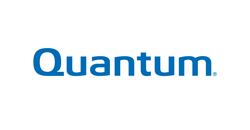 Create, Manage, and Deliver on Quantum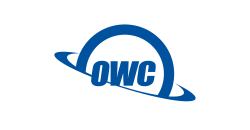 Thunderbolt DAS
Solutions and
Mac Upgrades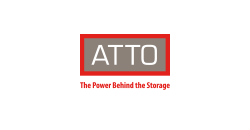 Low Latency Network
and Storage
Connectivity
Near-Line Editing and
Backup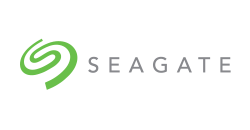 Streamline Content Workflows and Efficiently Store Data-Intensive Media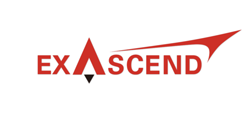 High-performance CF storage for the leading brands in video capture
Storage-as-a-Service (STaaS)
Digital information that's been created, stored in different media types, including hard drives, tape, optical storage, and flash, is often locked away in physical archives that are inaccessible globally and in real time. To recover and migrate this data requires a tremendous amount of effort and resources. As such data that is not migrated to newer technologies is seemingly lost.
Today, only 32% of business data gets used. The rest – which can be valuable and even necessary for maintaining regulatory compliance - is disconnected, hard to access, and likely deteriorating on ageing technology.
Titan can help migrate high volumes of data from ageing storage devices of any media and data format directly to a private, hybrid, or public cloud platform in a secure way. Helping your customers free this trapped information, previously inaccessible.
We offer Storage-as-a-Service enabling your customers to aggregate, store, move and activate their data. Using a high-capacity edge storage system that is scalable, modular, and vendor agnostic; this integrated solution eliminates network dependencies so you can transfer mass data sets in a fast, secure, and efficient manner.  With on-demand consumption delivered as a service, your customers can order and pay only for the devices they need, when they need them.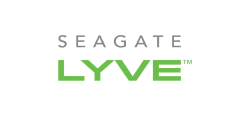 Mass-capacity mobile edge storage and data transfer service
LTO tape remains unrivalled in terms of cost per capacity, reliability, portability, and security, and it continues to play a huge role in data protection. Providing high performance and durability whether it's used for primary backup or long-term archive, tape boasts a 30-year shelf life.
Tape effectively provides the ultimate in cyber protection with an offline "air-gap" barrier so that your customer's data is not only secured from internal or external threats, but readily available and easily recoverable when needed.
At Titan we have literally decades of experience with tape and we can help your customers with the most reliable media to store their data, from legacy formats to the latest generation and the highest capacities.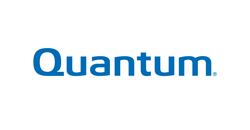 LTO Media for Reliable, High Capacity Data Protection
LTO Write Once, Read Many (WORM) media cartridges are also available to meet today's stringent regulatory and compliance requirements. Combined with native AES 256-bit encryption on LTO drives, WORM cartridges physically prevent data from being overwritten.
Our tape services include Tri-Optic barcode labelling, which involves printing bespoke label sequences to meet customer requirements and applying those labels prior to despatch saving your customers valuable time loading their library. Tape formatting and initialisation, as well as degaussing services for removing data from a cartridge, along with tape destruction to meet compliance requirements, available on request.