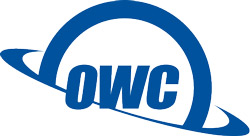 For more than 30 years, OWC has had a simple goal. To create innovative DIY solutions to give you the most from your technology. Beginning with 100% compatible memory upgrades, reliably exceeding Apple's maximum RAM specs, OWCs product offering has grown to encompass the entire spectrum of upgrade and capacity expansion possibilities, all with a focus on easy, DIY setup and installation.
Now with an extensive portfolio including Thunderbolt 3 external storage solutions, Thunderbolt LTO tape drives, external NVMe SSDs, software RAID and so much more.
Professional Grade External Thunderbolt 3 Storage Solutions
With up to 128TB at up to 2,586MB/s real world tested speeds, Thunderbay is like a personal, desktop-sized datacentre for content creators and small business workgroups.
Available in 4 and 8 bays, for both SSD and HDD in any combination up to 128TB of capacity. Thunderbay offers multiple configuration options to suit ever-expanding storage needs. Photo, film, and video editors can take advantage of the largest capacity desktop RAID storage solution OWC have ever offered to handle the voracious drive space appetite of RAW, 4K, large format, and VR workflows.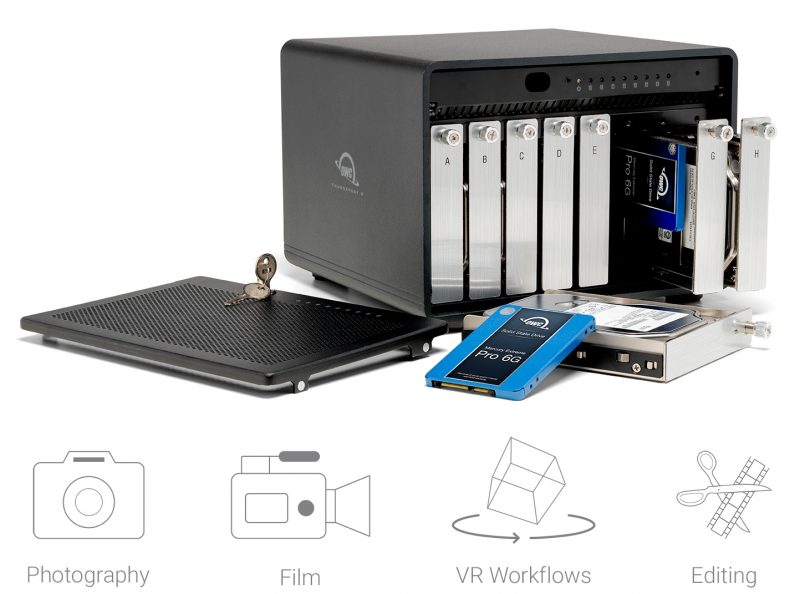 Pro-grade transfer speeds: up to 2,586MB/s real-world tested speed with Thunderbolt 3 port (Thunderbolt 2/Thunderbolt backward compatible)1,2
Massive capacity: store up to 128TB of critical footage, images, and files
Create a datacentre: daisy-chain six units together for up to 768TB of storage capacity
Eight hot-swappable universal drive bays: mix or match 2.5-inch (no adapter needed) and 3.5-inch HDDs and SSDs
Includes SoftRAID: robust software for creating, monitoring, and managing advanced RAID sets
See your work: DisplayPort 1.2 for connecting up to a 4K display
Daisy-chain expansion: second Thunderbolt 3 port for adding up to five additional Thunderbolt devices
Deployment ready: preconfigured solutions undergo rigorous multi-hour drive burn-in
Quick drive swaps: thumb screw release trays
Plug and play ready: no drivers needed and includes Thunderbolt 3 cable
Thunderbolt certified for Mac and Windows
With up to 2,586MB/s real-world tested speeds and the ability to RAID together eight SSDs or HDDs, ThunderBay 8 has the under-the-hood horsepower needed to conquer high-bandwidth requirements. Plus, its rugged, field-tested aluminum design stands up to studio and on-location workflows. You can even configure multiple ThunderBay solutions connected via multiple Thunderbolt 3 ports on your Mac or PC to achieve exponential speed increases. Take on multi-stream 4K workflows. Export and render footage with effects at full speed.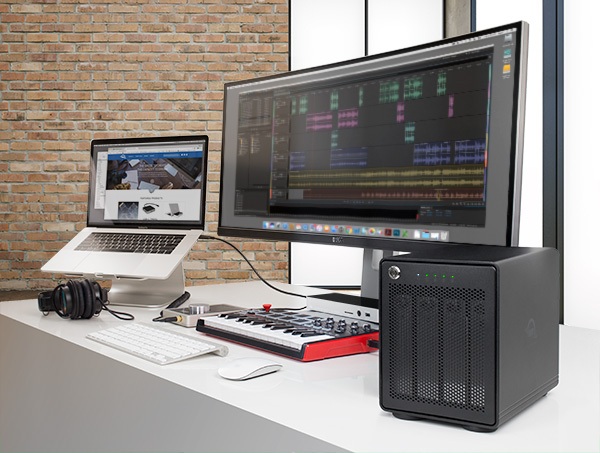 ThunderBay isn't just about high-capacity, high-performance storage. It's about giving you all the options you need to work at your best. Attach a 5K Thunderbolt display or two 4K displays. Place a USB-C device at the end of a daisy chain. With an extra Thunderbolt 3 port, you have the flexibility to add more devices to your workflow and master any task at hand.
Professional Grade External Thunderbolt 3 Storage Solutions
Tame your workflow with this highly configurable productivity platform for digital imaging, VFX, video production, and video editing professionals. With unrivalled FLEXibility, you can choose drive types, enjoy docking convenience, and expand your capabilities with PCIe cards.
Flex your way through every workflow
ThunderBay Flex 8 is a ground-breaking workflow solution from the world's leading Thunderbolt accessory manufacturer. It offers eight drive bays that support a mix of SATA/SAS and U.2/M.2 NVMe drives for up to 128TB of storage capacity. Next, there is a plethora of ports including (2) Thunderbolt 3, (1) USB-C, and (2) USB-A for device docking and charging.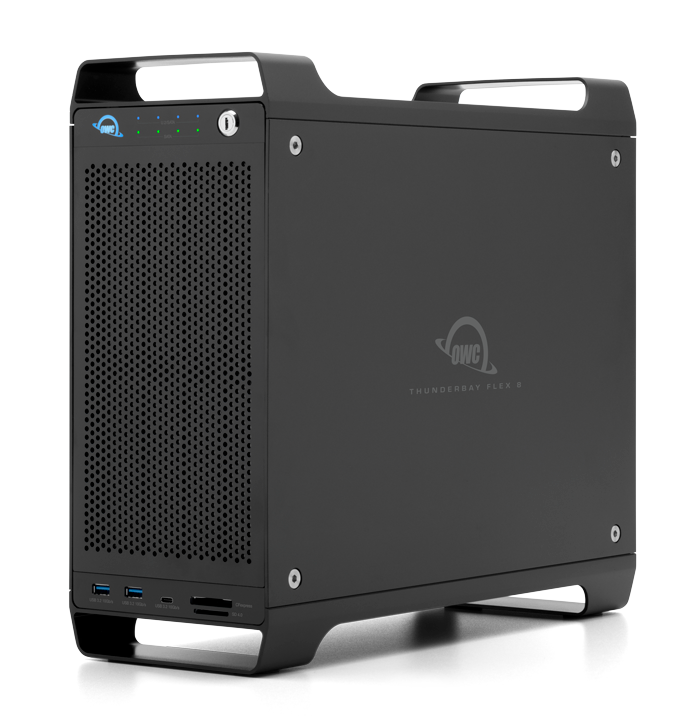 Are your customers working with 4K/8K and even Phantom high-speed files?
The ThunderBay Flex 8 offers a variety of drive configurations that deliver real-world read/write speeds of 2,750MB/s that saturate the Thunderbolt 3 speed threshold. Try any of these options:
Eight FLEXible drive bays with up to 2,750MB/s real world speed
Four top bays: install your choice of U.2 NVMe SSDs (one bay PCIe 3.0 x4, three bays PCIe 3.0 x1), 2.5-inch SATA 6Gb/s SSDs, or 3.5-inch SATA 6Gb/s HDDs.
Four bottom bays: install your choice of 2.5-inch or 3.5-inch SATA 6Gb/s drives. Removing the SATA drive controller and replacing with a SAS controller card enables use of faster SAS HDDs.
Swap out the built-in SATA drive controller card with a SATA/SAS hardware RAID card and configure 8 x SATA/SAS drives in hardware RAID 0
Thunderbolt 3 LTO-8 Archiving Solution
The Mercury Pro LTO is a Thunderbolt 3 LTO-8 archiving solution for M&E pros, corporations, government branches, and small businesses seeking to preserve critical data for the highest longevity and lowest cost available. Tapes are accessed like an HDD or SSD, files appear in folders, and moving/retrieving files is drag and drop easy via LTFS.
Instant ROI: offers a 577% ROI with up to 55% lower costs vs HDD storage
Store More: up to 12TB native and up to 30TB1 compressed storage capacity per tape cartridge
Flexible: built-in IBM-LTO-8 drive reads and writes LTO-8, LTO-7 Type M "M-8", and LTO-7 tapes
Store Longer: up to 30-year tape longevity
LTFS Compatible: archive files/folders with drag and drop ease
Simple Interface: mount, format, and backup to an LTO tape and hard drive simultaneously via included myLTO® software
Secure: supports AES 256-bit encryption for sensitive data
Compliance Ready: supports WORM cartridges required by legal and regulatory record keeping
Fast Tape Creation: up to 360MB/s native, up to 900MB/s1 compressed transfer rates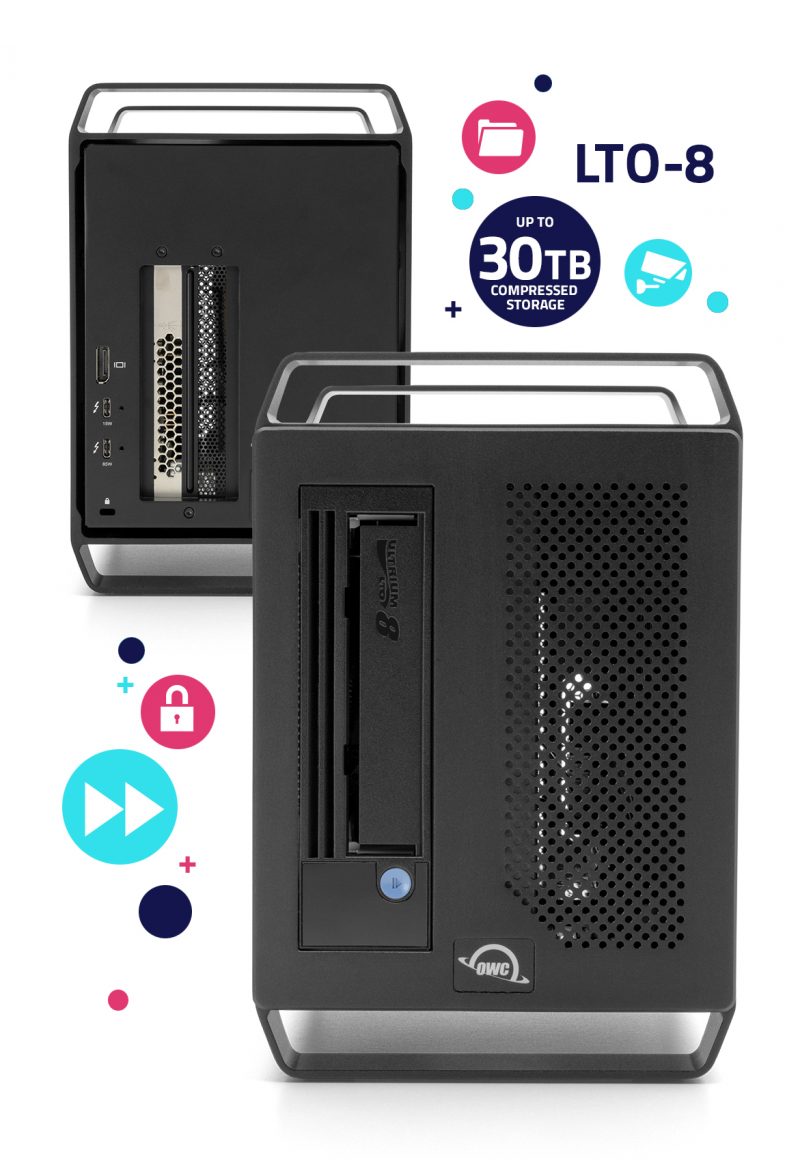 For the best speed, capacity, and performance boost in your ideal workflow, whether it's for content creation, editing, or mission critical data storage, choose an OWC SSD. Rigorously lab tested, OWC SSDs deliver unwavering dependability and performance.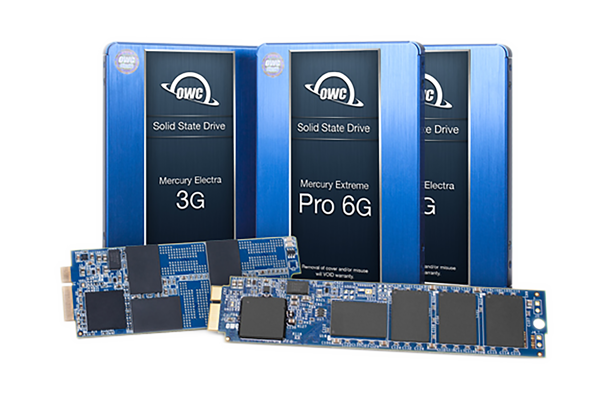 OWC MEMORY
Memory made for your Mac!
At OWC, we want your Mac to perform faster and last longer. That's why we engineer memory specifically tested and optimised for Mac. There's OWC memory for nearly every upgradeable Mac, from the PowerMac G4 to the latest 2017 iMacs. Plus we make it easy to upgrade by yourself with step-by-step install videos, and included toolkits. It's the easiest and most affordable way to improve your Mac's performance.
Envoy SSD Storage Solutions
When your life is on the move, you need portable storage that keeps up. The Envoy family from OWC delivers the performance you need, made perfectly portable.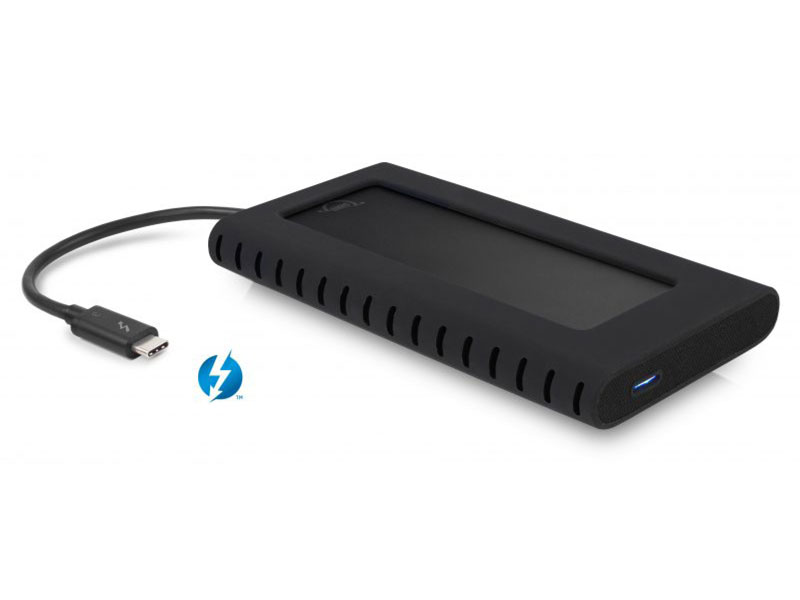 ENVOY PRO EX
THUNDERBOLT 3
Shift your expectations of speed, performance, capacity, and portability with the Envoy Pro EX family of rugged, bus-powered, lightning-fast external SSDs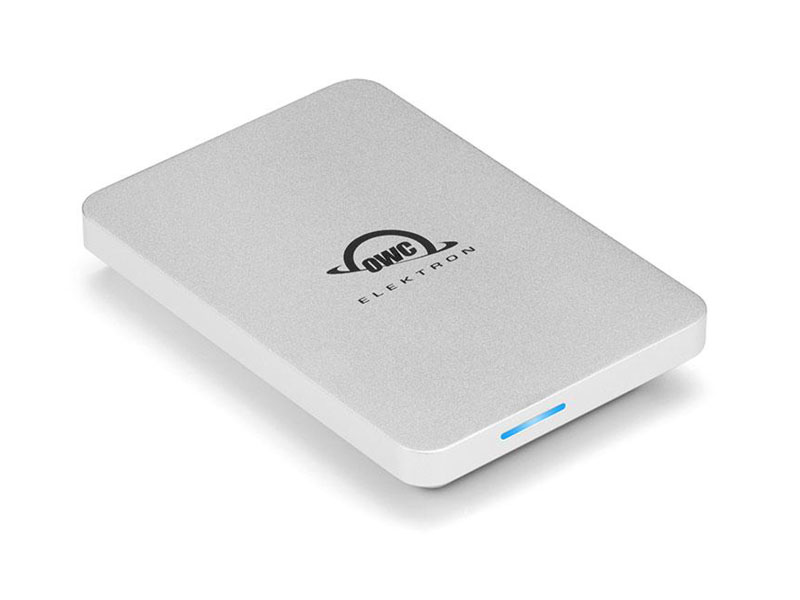 PRO ELEKTRON
USB-C 3.2 10GB/S PORTABLE STORAGE SOLUTION
The Envoy Pro Elektron is the fastest, most durable mini-USB-C bus-powered SSD in the universe. This baby is waterproof, crush-proof, dust-proof, and lightning fast with 1011MB/s speed so you can transfer data in the field in mere seconds.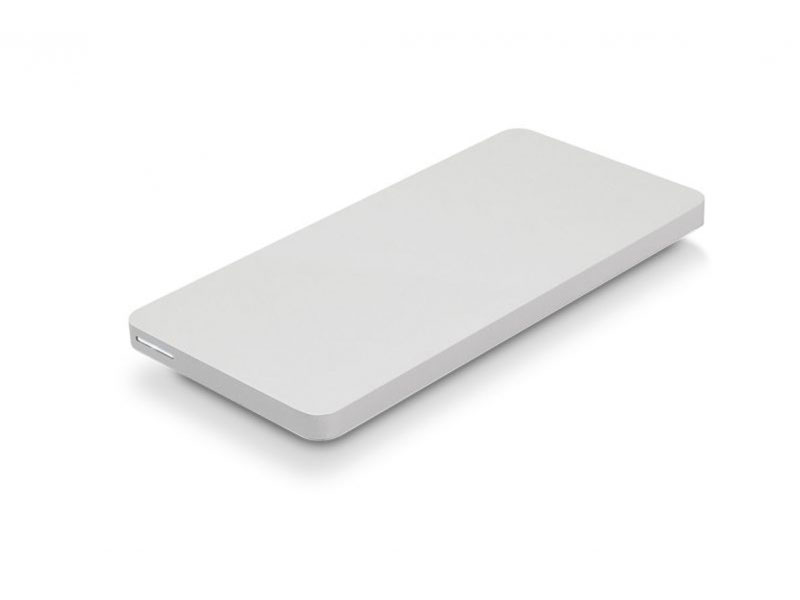 ENVOY PRO EX
USB-C/USB 3
Envoy Pro EX combines elegant design and production-class performance to create a portable SSD that's a perfect storage companion for your Mac.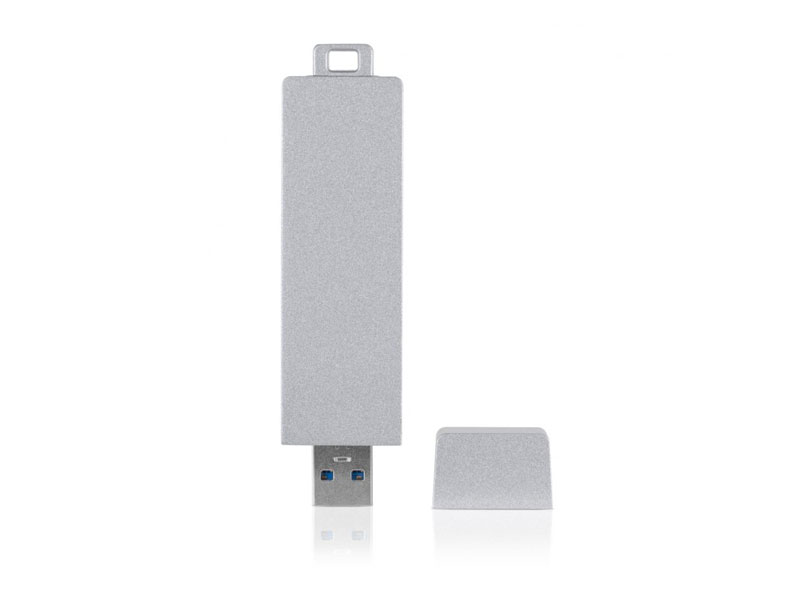 ENVOY PRO MINI
THE DESKTOP-CLASS SSD THAT FITS IN YOUR POCKET.
Elegant, light, and strong, the OWC Envoy Pro mini is perfect for your life on the move whether you're making movie magic, composing your next song, being an IT hero, or working towards that degree. The OWC Envoy Pro mini provides desktop-class SSD performance in a "go-anywhere" design.
OWC's extreme performance ThunderBlade™ might just be the ultimate working drive for media professionals. In terms of pure transfer speed, ThunderBlade is the fastest external drive OWC have ever made.
WHEN PERFORMANCE IS EVERYTHING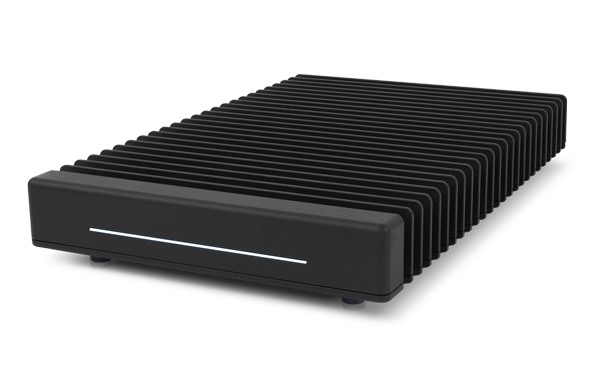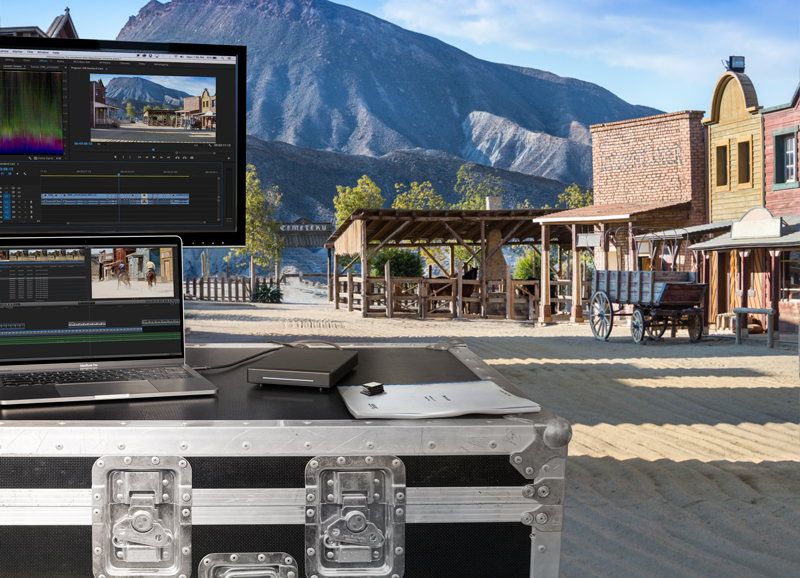 At home on the road
Designed to be rugged and dependable as well as blazing fast, ThunderBlade is equally at home on the road, on set or in the edit suite. Its compact and tough enough to withstand even the roughest treatment in between locations, and it comes complete with it's own ballistic hard-shell case for even greater protection. And with two Thunderbolt 3 ports, ThunderBlade fits your workflow daisy-chain perfectly..
More powerful than you can imagine
In a fast-paced, professional environment, time is money and performance is everything. The success of your project depends on quick data processing and demands performance and efficiency working with uncompressed, high bandwidth content streams. ThunderBlade delivers the performance to match — capable of unbelievable transfer speeds up to 2800MB/s1. And with SoftRAID, two ThunderBlades can reach dizzying heights up to 3800MB/s1.
Mercury Storage Solutions
The OWC Mercury name is synonymous with dependable performance, powerful flexibility and innovative design. With multiple RAID, interface and drive configurations, and portable or desktop options, there's a Mercury workhorse drive perfect for your workflow, all you have to do is choose
OWC Mercury Elite Pro Dual with 3-port hub
The digital desktop center piece for home offices, businesses, and creative pros with dual drive bays for up to 32TB of storage capacity plus built-in 3-port powered usb hub for connectivity and charging.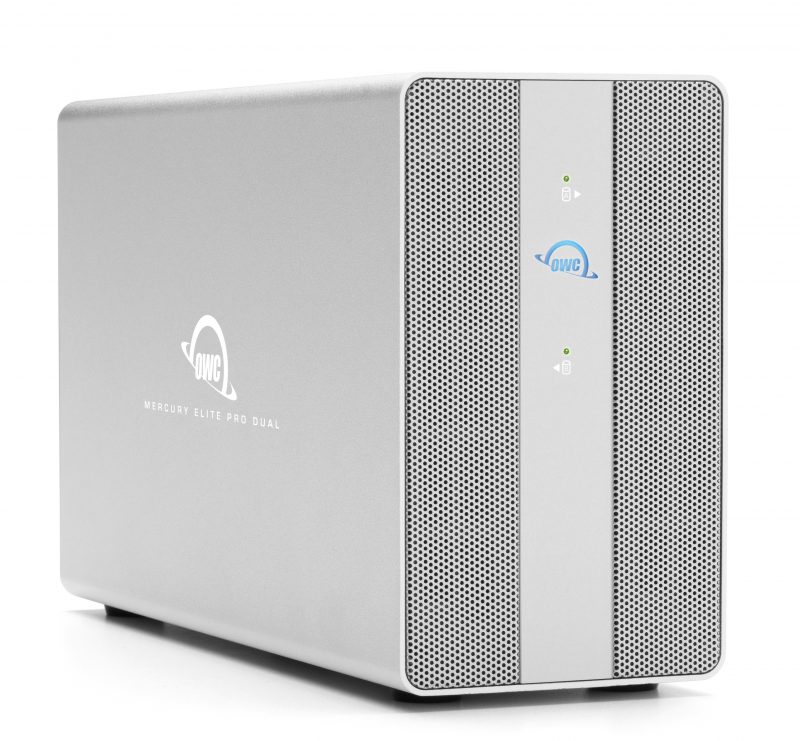 Mercury Elite Pro
External data storage for work and play
With up to 16TB capacity, Mercury Elite Pro offers the perfect blend of performance, reliability, and value in a desktop-sized external drive for all professional and personal data storage.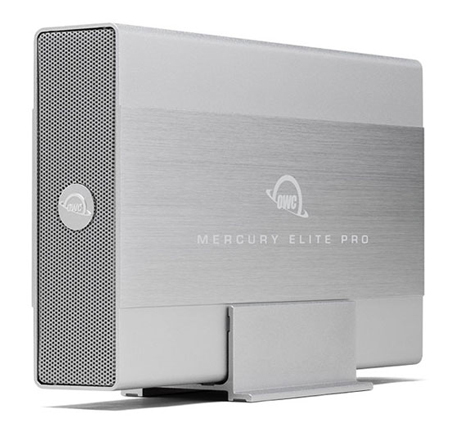 Mercury Elite Pro Dock
Dual-drive Raid Thunderbolt 3 Docking Station
Your flexible multi-tool solution for digital workflows. With dual drive bays, seven connectivity ports, an SD 4.0 card reader, OWC Mercury Elite Pro Dock is the do-it-all tool to organize your digital life.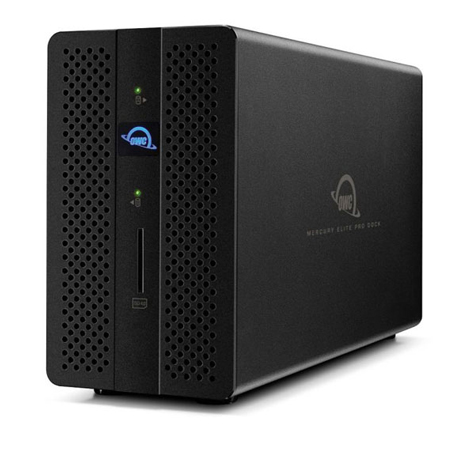 mercury on-the-go
Bus Powered, Multi-interface & Ultra Portable
The Mercury On-The-Go packs an incredible punch into an ultra-portable 11 oz package.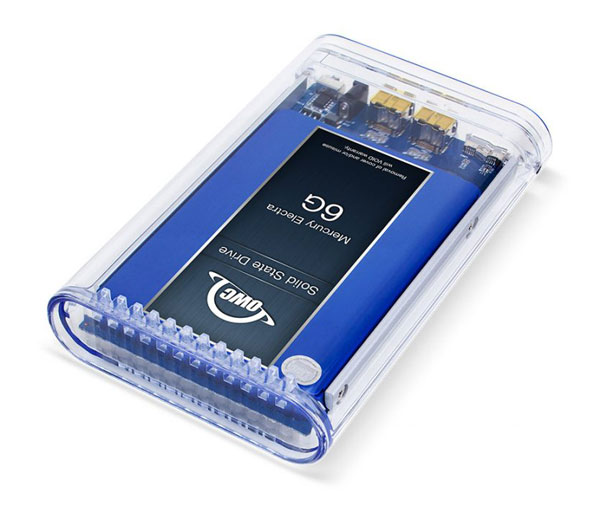 MINI Mercury Elite Pro Mini
Bus-powered, multi-interface storage solution
High-performance data storage / backup reliability with a fanless, bus powered design.
USB 3.1 GEN 2 (TYPE-C) & ESATA 
USB 3 & ESATA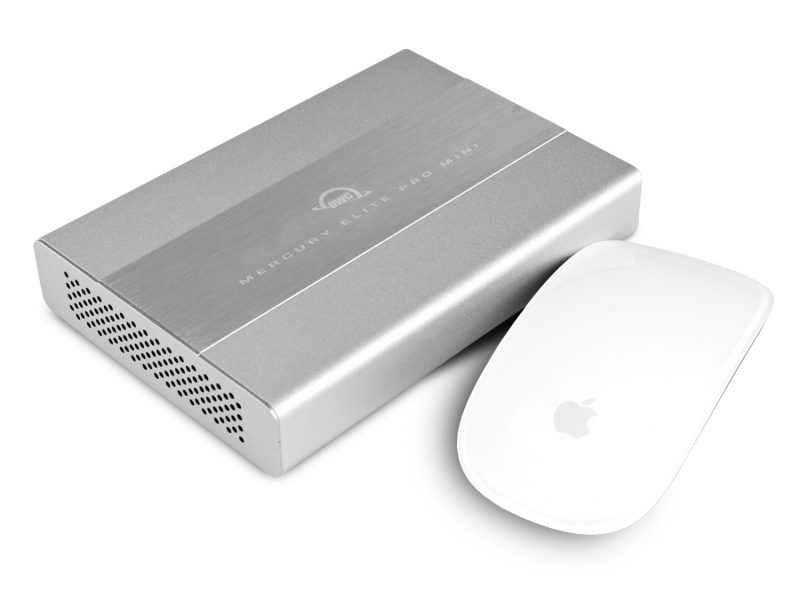 Mercury Elite Pro Dual Mini
Packing dual-drive, USB 3.1 Gen 2 performance into a portable, bus powered form factor, this is the perfect drive for high demand applications on the go.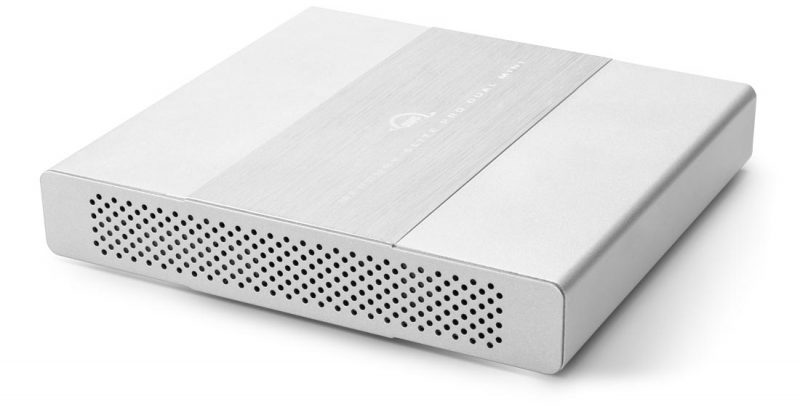 Mercury Elite Pro - USB Esata Firewire
Production-Grade External Hard Drive
Mercury Elite Pro with USB, FireWire, and eSATA is the workhorse project drive for creative professionals with multiple interfaces for extended connectivity. And with a rugged, fan-less aluminium chassis, this external powerhouse runs cool and quiet in any environment.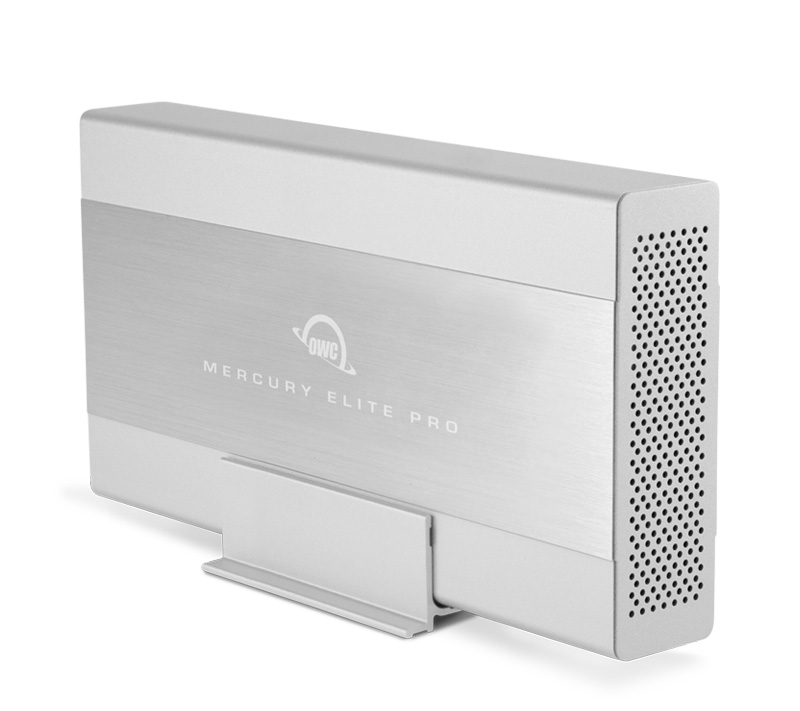 Mercury Elite Pro Dual
Thunderbolt 2 & USB 3.1 Gen 1 & ESATA & Firewire
Mercury Elite Pro Dual is the hardware RAID solution for creative workflows, project archives, and system backups where reliability and versatile performance count. With two fast hard drives, easily configured in RAID 0, 1, span, or independent modes, Mercury Elite Pro Dual is the wise choice.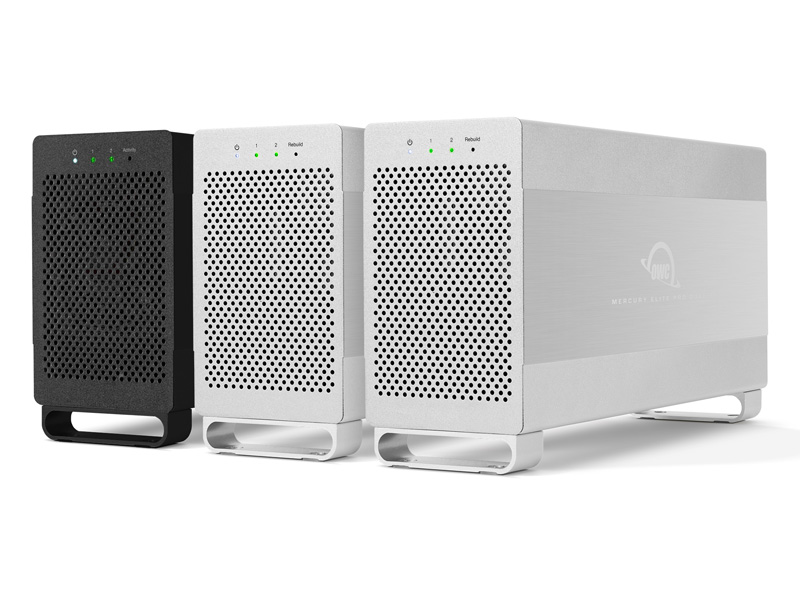 Contact us to find out how Titan and OWC can help your customers, or to arrange a call and demo