QNAP is devoted to providing comprehensive solutions from software development, hardware design to in-house manufacturing. Focusing on storage, networking and smart video innovations, we strive to build a technology ecosystem upon subscription-based software and diversified service channels. QNAP envisions NAS as being more than simple storage and has created a cloud-based networking infrastructure for users to host and develop artificial intelligence analysis, edge computing and data integration on their QNAP solutions.
QNAP has set the industry standard for providing powerful future-proof on-premise storage and innovative software solutions. QNAP is relentless in its pursuit of solutions that help businesses modernize their data experience and adopt multi-cloud strategies in the cloud era.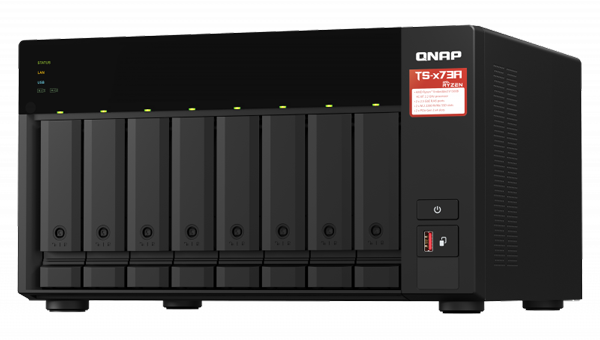 Desktop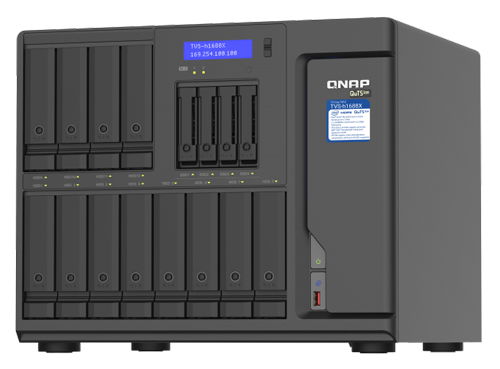 Thunderbolt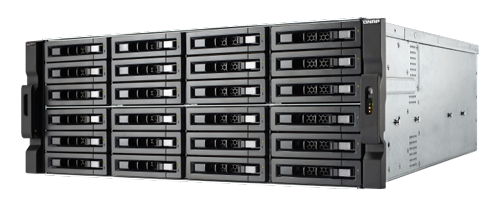 Rackmount

All Flash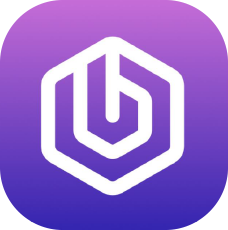 Boxafe Safeguards Enterprise Cloud Data
With Boxafe, you do not need to worry about data loss. You can backup files, emails, calendars and contacts from Google™ G Suite and Microsoft 365® into the QNAP NAS, which provides multiple benefits:

Cloud backup with local NAS
Backup cloud data to a local QNAP NAS, which can easily safeguard your enterprise data.
Use Boxafe to backup and manage multiple G Suite and Microsoft 365® data.
The highly secure private NAS prevents data from being viewed by third parties.
Schedule multi-version backup reduces risk of data loss.
Titan Integrated QNAP Solutions
Titan will help you scope and design the best fit QNAP NAS solution for your customer's requirements. Our configuration team will then integrate best in class components, from Hard Drives and SSDs, as well as a full range of Network Cards and Memory Modules. Once built every solution is fully tested prior to despatch, including power, connectivity, and network access, making sure when it arrives with your customer it is ready to go. 
For further peace of mind Titan provide onsite maintenance support with Bronze 9x5xNBD, Silver 9x5x4HR and Gold 7x24x4HR SLAs, to ensure your customer's downtime is minimised should anything go wrong, with a single point of contact. 
Contact us to find out how Titan and QNAP can help your customers, or to arrange a call and demo