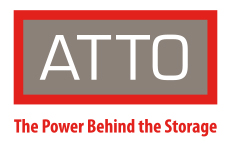 Award winning product lines designed to satisfy a comprehensive range of OEM and end-users' storage needs in breadth of product and solution set.
For more than 30 years, ATTO has been an innovator in network and storage connectivity, from developing the first solid-state storage device to the latest data center appliances. ATTO develops high-performance products that manage latency in the most demanding real-time environments resulting in accelerated application performance and enhanced transaction processing. ATTO delivers performance-based solutions to applications, infrastructure, big data, cloud and virtualised environments, including:
Enterprise - Database, Web Servers, Back-Office Operations
Departmental - Business Analytics, Supply Chain, Asset Management
Business Continuity - Stretch, Metro and Campus Clusters
Workgroup - CAD/CAE, Video Production/Finishing, Scientific, Energy, Medical
High-performance network and storage connectivity products
ATTO manufactures the industry's broadest portfolio of high-performance network and storage connectivity products, designed and optimised to work together to help customers better store, manage, analyse and deliver data.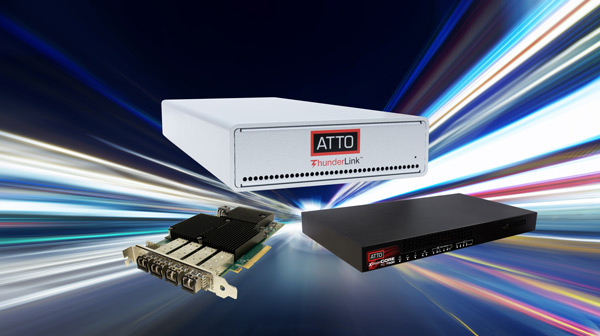 ATTO & Mac Pro® The Perfect Pair
The absolute best shared storage area network experience for the Mac Pro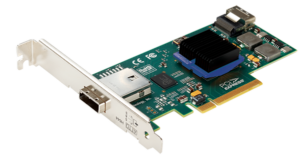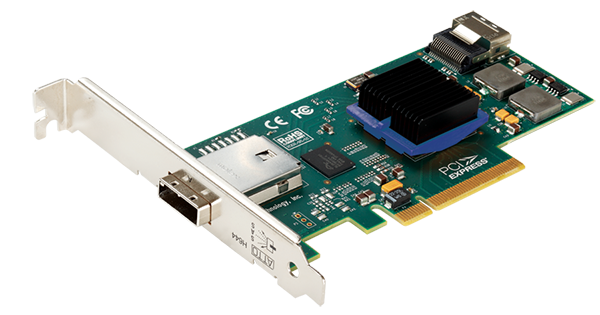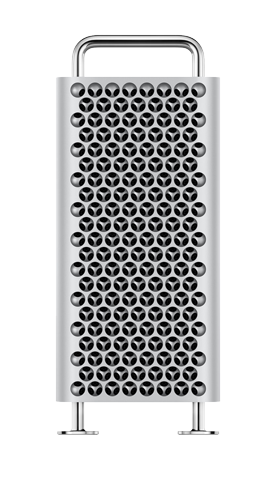 The media and entertainment industry continues to undergo a digital transformation with the latest transformation being 8K and 16K, highly sophisticated CGI effects, and virtual reality. The need for dense banks of high-performance storage and the ability to transfer data between this storage and the workstations processing the data has never been more critical. Fibre Channel remains the only connectivity technology that is reliable, secure, and fast enough to handle this task.
Modern production workflows involve the use of more and more digital assets. Not only are the number of assets used in an average production increasing, the size of the files is increasing as well. Standard network infrastructures are typically built on 1 Gb or 10Gb Ethernet, which can no longer handle the size and density of the data traffic involved in today's media workflows.
These challenges can be solved by ATTO Celerity' Fibre Channel HBAs to 2019 Apple Mac Pros. ATTO Celerity 32Gb, 16Gb and 8Gb Fibre Channel HBAs are optimized for extremely low latency, high-bandwidth data transfers at line rate.
Tested compatible with the 2019 Mac Pro®
Utilizes existing, plug and play Fibre Channel infrastructure
Hardware and drivers optimized for media workflows
Powerful, centralized configuration and management of data paths using the GUI-based utility ATTO ConfigloolTM
Failover, failback and load balancing features available via exclusive ATTO MultiPath DirectorTM provide superior performance and continuous uptime
Low, deterministic latency as provided by ATTO Advanced Data Streaming (ADSTM) Technology smooths data streams improving workflow
Flexible connectivity solutions
ExpressSAS® SAS/SATA Host Bus Adapters
Built to deliver the industry's lowest latency
ATTO ExpressSAS HBAs are available with a wide selection of 8, 12 and 16 port options to support a dense connection to storage from rack-mounted servers and workstations in datacenter, data warehousing, video on demand and other high availability, high performance applications.
ATTO ExpressSAS HBAs incorporate powerful hardware and software elements to manage latency in real-time environments.  Exclusive Advanced Data Streaming (ADS™) Technology maximizes CPU processes to deliver smooth and reliable data transfers and the highest consistent performance.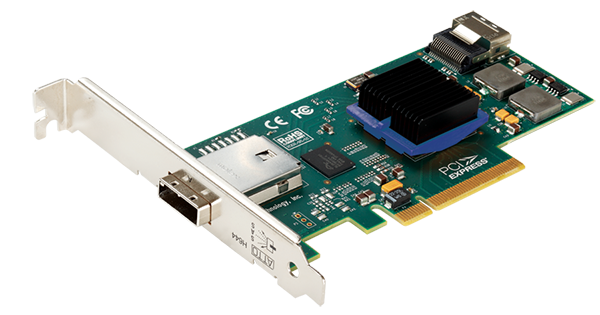 Powerful solution. Powerful design.
FastFrame - Ethernet Adaptors
Optimized connectivity for high bandwidth environments
With support for 10/25/40/50/100GbE, ATTO FastFrame™ adapters provide the performance, features, and reliability needed to support the most demanding and complex IT ecosystems – from the core to the edges.
Control Ethernet storage networks like never before
A network built with ATTO FastFrame adapters can be optimized to perform far better than what's commonly expected of Ethernet.  Exclusive ATTO 360™ Tuning, Monitoring, and Analytics Software helps FastFrame and Thunderlink® adapter networks achieve maximum performance.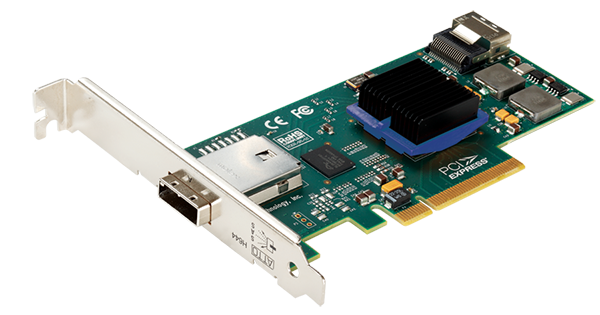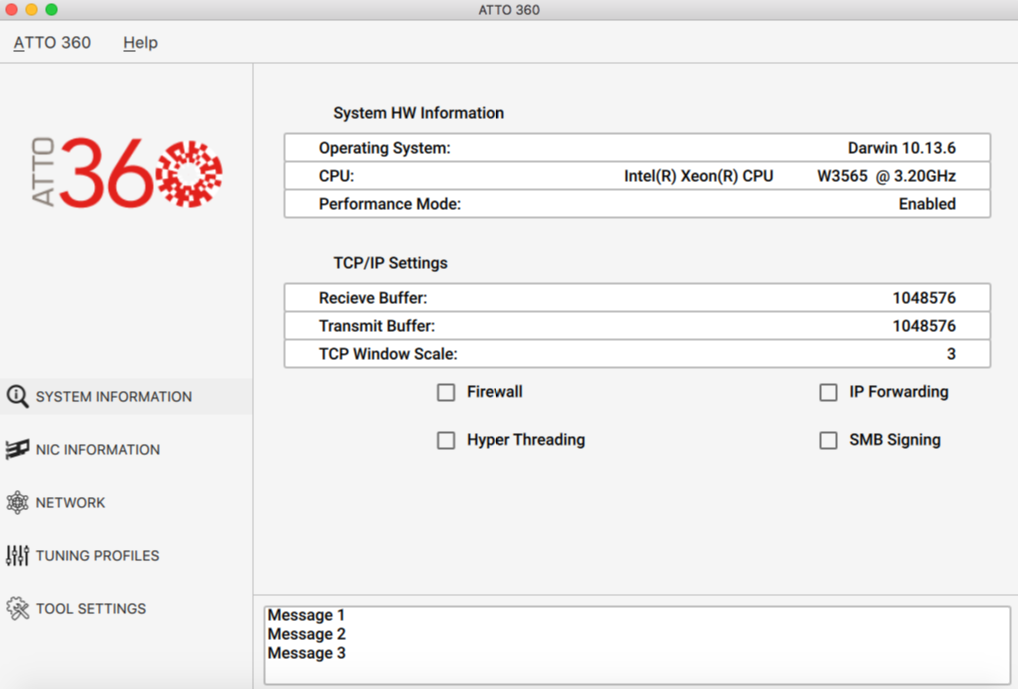 Powering the modern data center
Celerity™ Fibre Channel host bus adapters (HBAs)
ATTO Celerity™ Fibre Channel host bus adapters (HBAs) deliver the fastest data throughput (both MB/s and IOPs) available for today's most demanding storage environments, including physical and virtual datacenters, tape streaming and backup, rich content delivery, and server clustering.
Engineered for performance
Celerity HBAs have an advantage over the leading competitor embedded directly in the processor's architecture. The ATTO controller features multiple cores, providing full IOPS performance to a single port in "active standby" mode on a dual-port HBA. If a port, cable or SFP fails a port on the ATTO adapter can support up to 2.5X as many IOPS as the competitive HBA. ATTO Celerity HBAs allow sustained maximum performance, enabling users to continue to meet service level agreements.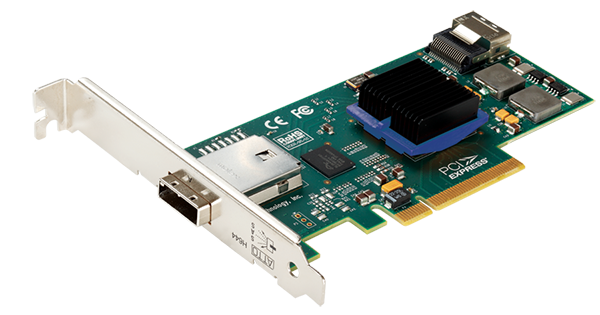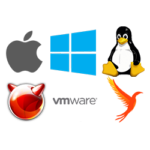 Small, portable, powerful.
ATTO ThunderLink® Thunderbolt™
A Thunderbolt™ Adapter Designed for Creative Professionals
Faster, more powerful and reliable, with far more compatibility than any other Thunderbolt adapter, ATTO ThunderLink is made to support the work of creative pros.
They're small and portable, easily stacked or rack-mounted with ATTO ThunderRack, they don't get in the way and with the included locking power supplies they're "oops" resistant.
Certified for Mac, Windows and VMware ESXi
You can mix operating systems in your production chain however you like knowing ATTO ThunderLink will share and move the data between all of it.
And yeah, we include high quality optics too.  Any needed optics (SFP+, QSFP+, SFP28) are already included and rigorously tested to ensure compatibility and data integrity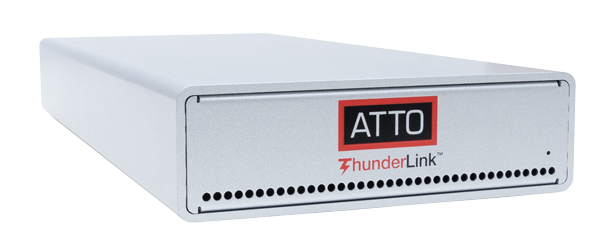 Defeat the foes of your creative workflow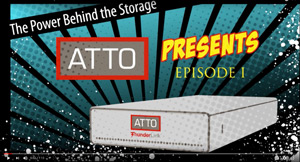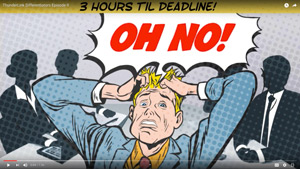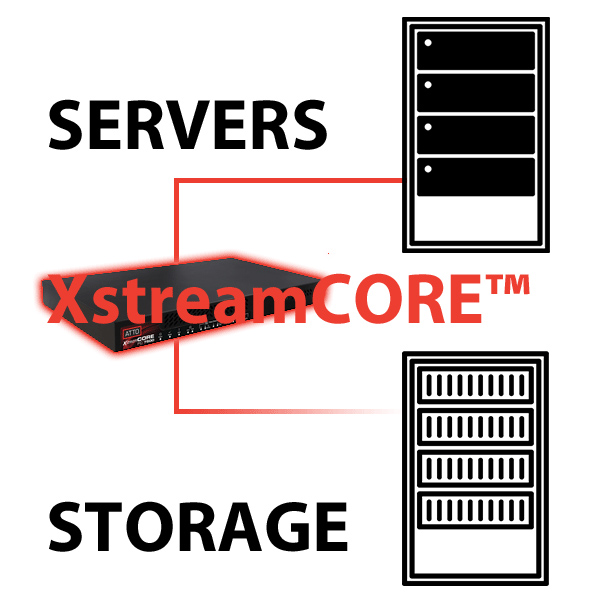 Simple, fast fabric connectivity to any storage
ATTO XstreamCORE® storage controllers are high-performance accelerated protocol conversion appliances that add shared storage benefits to SAS storage but at direct attached speeds.
Designed for Increased Flexibility
ATTO XstreamCORE is a solid state appliance that connects SAS SSD and Hard Drive solutions using standard JBODs, JBOFs or RAID arrays to Ethernet or Fibre Channel networks. Attach up to 960 total drives to multiple servers and assign drives on a drive by drive basis to one or many servers.
Manage storage through in-band or out-of-band methods for flexibility and integration with most server-side software plus features such as ATTO Drive Map Director™ provide reliable, static storage configurations ensuring that operating costs are kept low and complexity is not a part of the solution.
Designed to push the limits on performance, XstreamCORE utilizes exclusive ATTO eCORE™and xCORE™ technologies to deliver up to 1.2M 4K IOPS or 6.4GB/s throughput per controller with extremely low latency.
Build a Cost Effective Infrastructure
ATTO XstreamCORE allows you to disaggregate storage from compute resources thus eliminating the expense of more servers and additional software licensing fees.  With a performance footprint that drives full racks of storage, it doesn't take long before you become a hero for saving significant budget dollars.
Get longer life out of existing SAS Direct Attached Storage
When you have isolated SAS storage silos, XstreamCORE connects this stranded storage to shared Ethernet or Fibre Channel SANs allowing greater flexibility and usefulness. Even if there is no SAN installed the benefits that XstreamCORE will add are enormous including the ability to increase the speed at which live migration of virtual machines take between physical server hosts.
Contact us to find out how Titan and ATTO can help your customers, or to arrange a call and demo