Like every business we have financial goals – revenue, growth, profit – and I'm pleased to say that since incorporation we have managed to hit our targets, despite the small challenge of a pandemic (oh, and Brexit)! and now we are delighted to be nominated for Best Company to work for at this years CRN Sales and Marketing Awards
But when we started the business back in 2018, we also wanted to create an organisation where everyone in the business felt valued, understood how they could contribute to the company's success, and were provided with the training to help them succeed. Furthermore, we wanted to provide an environment and culture that looked after the overall health and well-being of our people. 
2021 CRN Sales and Marketing Awards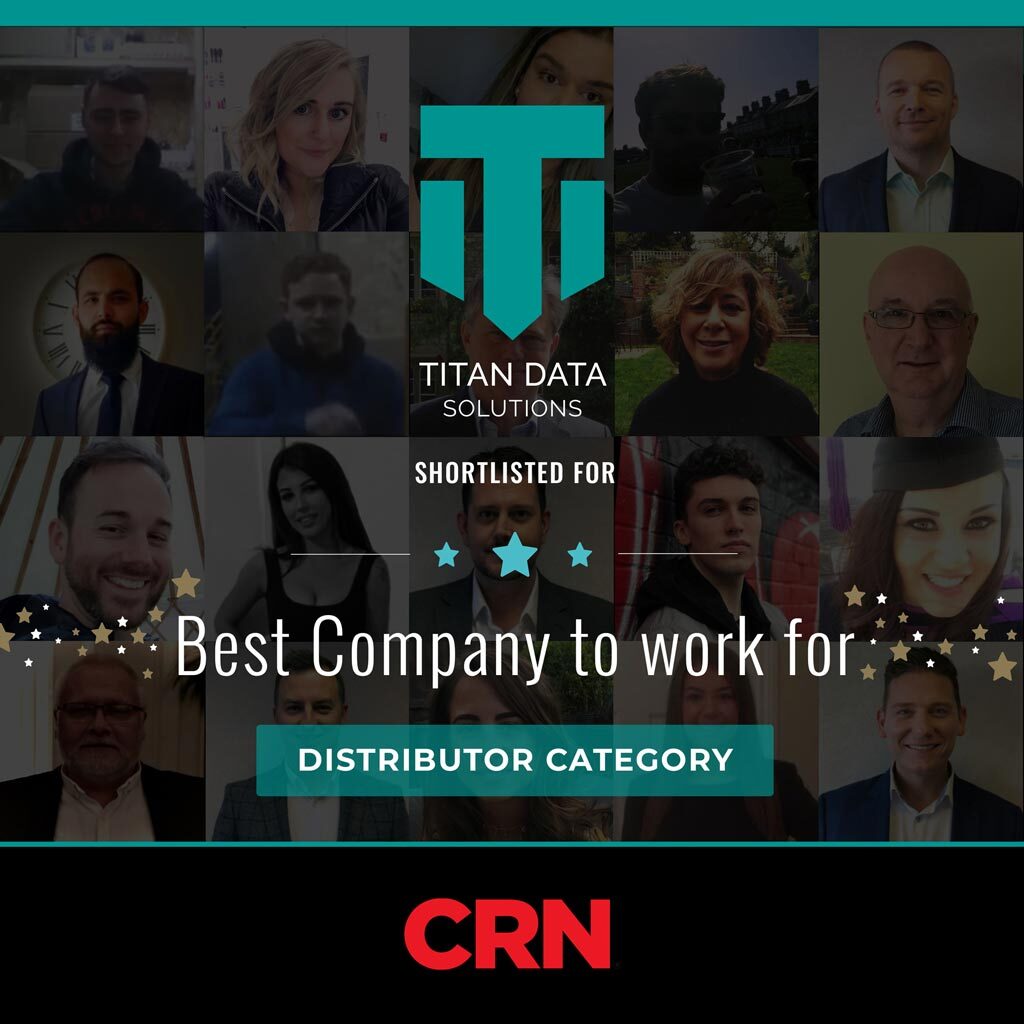 In 2020, we received our Investors in People accreditation, at first attempt.
Now we've been shortlisted in the CRN Sales and Marketing Awards in the 'Best company to work for' category, alongside some of the largest multinational and longstanding companies in our industry.
And while our work is certainly not yet done in making Titan Data Solutions a fantastic company to work at, it's great that as we begin only our third financial year in business, that CRN have recognised the effort we put into looking after all employees and building an awesome culture, thank you.