Cybersecurity Services Distribution – Many resellers and MSPs have now signed contracts to resell the wide range of professional and managed cybersecurity services provided by Titan Data Solutions. Projects have been sold to end-users, leading to potential for further services and cumulatively growing contract revenues and profits.
Titan highly values all sizes and types of professional services projects which help the end-user to become more secure.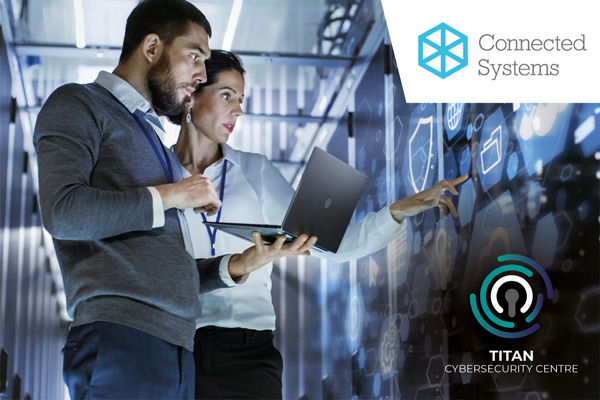 CASE STUDY

An accident repairs company needed Cyber Essentials certification but wanted some help with the submission. Connected Systems Solutions, their MSP, ordered in a specialist via the Titan Cybersecurity Centre and the professional services were delivered 11 days later. The specialist resolved customer issues and went the extra mile to help with the submission itself – leading to successful award of the certificate. According to Kevin Harvey, director of Connected Systems Solutions Ltd, "Everything went like clockwork from beginning to end. Titan Data Solutions took time to understand the customer requirement and were then fast and flexible in delivery – leading to a successful result and a happy client."
Supporting Resellers
Security audit and penetration testing have been procured for other projects and they also provide a great base for future business development.
At the same time, Titan Data Solutions 'Cybersecurity Services Distribution' is supporting resellers to win much larger and more complex managed services deals – for example Managed SOC (security operations centre), including threat detection and response, with wrap-around services for active support on the customer network to ensure detected threats are dealt with straightaway with the minimum of disruption.
Titan has developed a complete contract set to enable resellers to resell these services while standing back, if they wish, from the responsibility of the technical service delivery itself. Combined with Titan's rapidly evolving experience in how to arrange project communications and ensure successful delivery of professional services via resellers of all levels of technical capability, this is now a proposition that many resellers and MSPs are viewing as a realistic and profitable method to grow business for the future.
If you are a Reseller or MSP who would like to get involved with reselling Cybersecurity Services from Titan Data Solutions, please contact our Cybersecurity Specialist, Sarah Cox.