Veeam Ready Storage Solutions from Seagate. Two big industry names, Seagate and Veeam, have teamed up to create world-class data storage solutions for the Veeam Backup Repository. It's the perfect solution for SMBs & enterprises using Veeam Backup & Replication.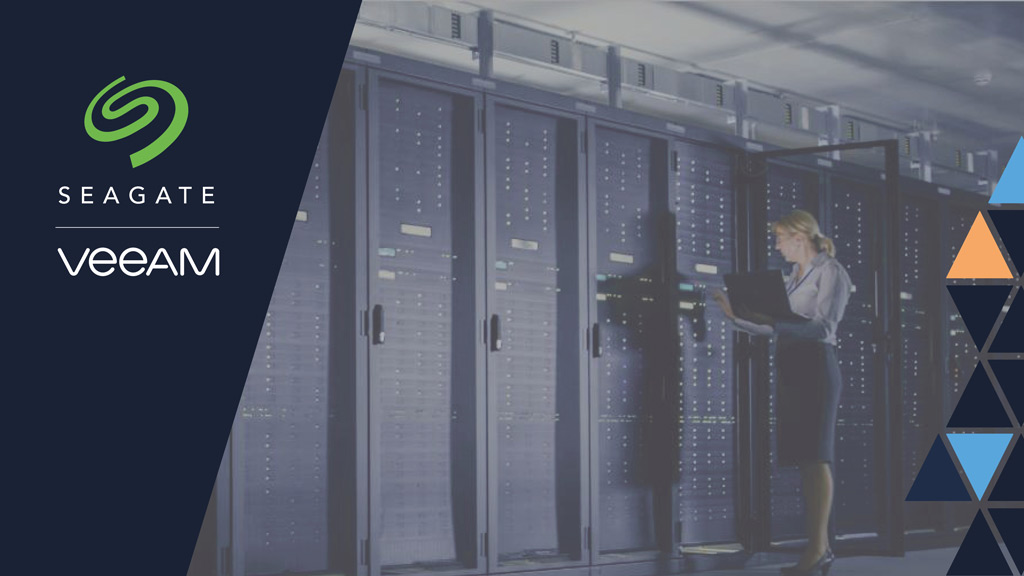 Veeam Ready Storage Solutions from Seagate
Seagate® solutions integrate seamlessly with the Veeam Availability Suite to provide scalable and cost-effective storage for secure backup, fast recovery and unified analytics. Deploy Veeam software with Seagate's enterprise storage systems for primary and archive storage.
Seagate enterprise storage systems have been certified as primary data storage solutions for Windows Servers, providing an efficient, low-cost platform that the Veeam Backup Repository can build upon in the back end. These systems ensure high performance, scalability, and built-in protection to support a variety of scenarios, capacity demands and performance needs.
Seagate systems provide high-performance, scalable storage to Windows Servers, ensuring the Veeam Backup Repository can do its job: storing important data efficiently and securely. Seagate ADAPT provides high performing large volumes with fast rebuild times and protection against double disk failures. For the full story, read the '9 Reasons to Use Seagate Storage for Veeam Backup & Recovery'. You can download the article here.
---