Quantum technology, software, and services provide the solutions that today's organisations need to make video and other unstructured data smarter – so their data works for them and not the other way around. With over 40 years of innovation, Quantum's end-to-end platform is uniquely equipped to orchestrate, protect, and enrich data across its lifecycle, providing enhanced intelligence and actionable insights. Leading organisations in cloud services, entertainment, government, research, education, transportation, and enterprise IT trust Quantum to bring their data to life, because data makes life better, safer, and smarter.
Quantum's LTO media delivers reliability, cost, and security - ensuring high performance and durability, whether used for primary backup or long-term archive. LTO tape effectively provides the ultimate in cyber protection with an offline barrier so that your data is not only secured from internal or external threats, but readily available and easily recoverable when needed.
The latest generation LTO-9 is optimized for high capacity and performance with outstanding reliability in either stand-alone or automated environments for most backup or archiving applications. Features include a compressed capacity of up to 45 TB per cartridge. In addition, when you choose LTO with Write Once, Ready Many (WORM) media cartridges, you can meet today's stringent regulatory compliance requirements. Combining WORM with native AES 256-bit encryption, enables your customers to physically prevent data from being overwritten or tampered with once it is written to the device—providing a reliable, accurate, and scalable data integrity solution on all automation and Scalar Tape Libraries.
Quantum Certified LTO media supports your comprehensive, "edge-to-core" backup, recovery and archive strategy. When you use Quantum media and hardware, you get the added assurance of more than 30 years of storage experience and service behind the entire solution.
Quantum performs additional process and quality tests on its LTO Ultrium data media, demonstrating their continuing commitment to provide the highest-quality LTO media. The Quantum Certification focuses on five key user metrics: capacity, transfer rate, servo and green media characteristics, with specific emphasis on testing the durability of the written data.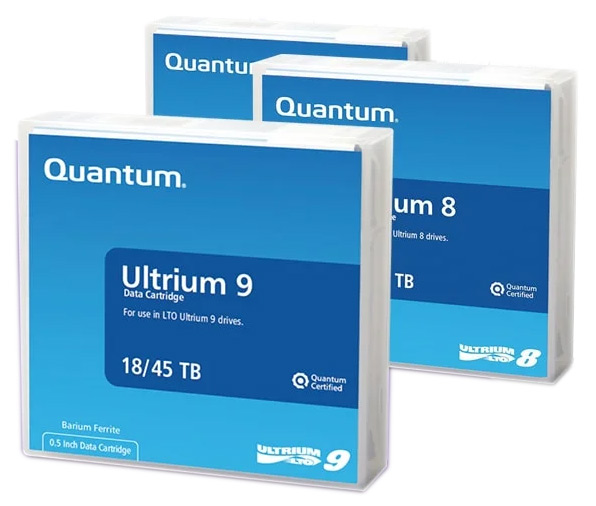 Contact us to find out how Titan and Quantum can help your customers, or to arrange a call and demo