Quantum technology, software, and services provide the solutions that today's organisations need to make video and other unstructured data smarter – so their data works for them and not the other way around. With over 40 years of innovation, Quantum's end-to-end platform is uniquely equipped to orchestrate, protect, and enrich data across its lifecycle, providing enhanced intelligence and actionable insights. Leading organisations in cloud services, entertainment, government, research, education, transportation, and enterprise IT trust Quantum to bring their data to life, because data makes life better, safer, and smarter.
Low-cost, simple, and easy to deploy offline backup solution for small IT environments
As data continues to grow, and cyber threats continue to escalate, your customers need a simple and dependable way to keep data protected. Backing up data using the backup best practice rule such as 3-2-1-1–3 copies of your data, in 2 different forms of media, 1 copy offsite (cloud) and 1 copy offline (on-prem tape) – is crucial for every organisation, no matter what the size of the budget or the IT staff is.
Quantum's LTO tape drives are an ideal solution for backing up small data sets to tape and are available in a variety of form factors such as tabletop and rack mounted.

Quantum LTO Tape Drive, Half Height, Tabletop
For directly connecting to a workstation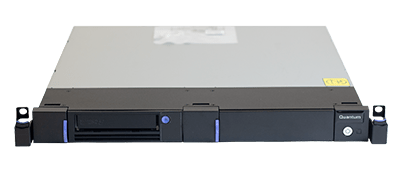 Quantum LTO Tape Drive, Half Height, Single, 1U Rackmount
For mounting in a data center rack, with options to hold one or two half-height Quantum LTO Tape Drives.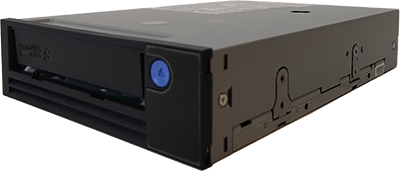 Quantum LTO Tape Drive, Half Height, Single, 1U Rackmount
For integration into a third-party server.
Entry-level, automated tape storage ideal for small businesses and remote office environments

Data growth does not limit itself to larger datacentres. Smaller datacentres face the same challenges of protecting terabytes of data from loss, malware, and potential damage to facilities in central and remote locations and limited IT staff.
Tape storage is the perfect backup and archive media to address all the retention, protection and compliance requirements SMB's have —it is also economical, portable, and it provides air-gapped protection against ransomware. With tape storage, you can manage backups and long-term data in a simple to install and operate 2U rack-mounted automated tape system that can be left unattended or easily managed by IT staff with limited tape library training to deliver strong offline data protection to meet all compliance requirements.
Entry-level, automated tape storage ideal for small businesses and remote office environments
Quantum Scalar Tape Libraries start as small as three rack units and 25 slots and can scale as large as over 20 racks in size. Every module offers Capacity-on-Demand (CoD) licensing, with configurable designs to accommodate data growth.

Delivering the Most Secure Tape Systems – A Key Part of Cyber Resilient Infrastructures
Tape has emerged as a critical part of building cyber-resilient infrastructures, particularly for long-term archives, cold storage, and backup data. Tape is inherently more secure than flash (SSD) or disk-based (HDD) storage because of the nature of tape, but even tape systems can be made more secure. That is why Quantum developed the Scalar Security Framework, which is a comprehensive security framework that controls system access, provides system monitoring and event detection, data security and encryption, and unique features for cyber protection and data integrity.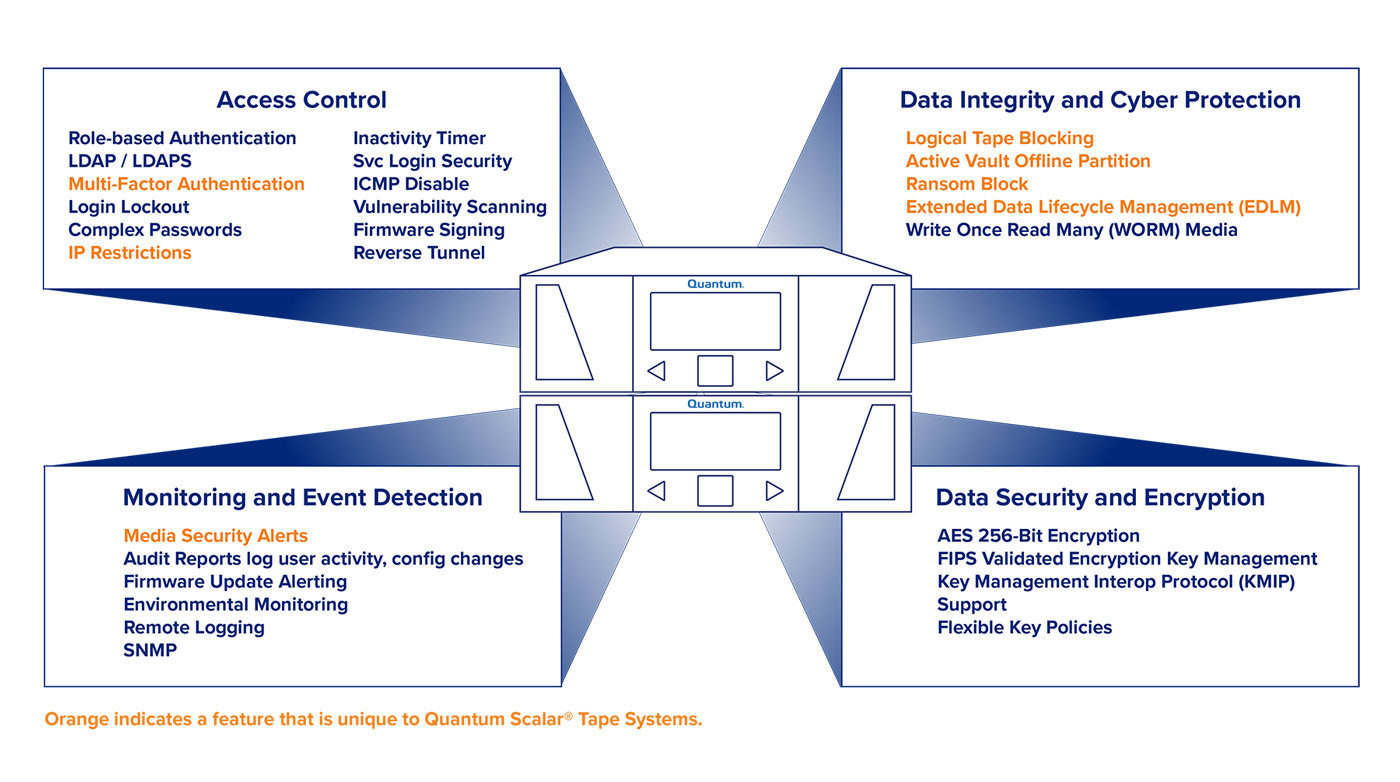 When it comes to data integrity and cyber protection, Quantum Scalar Tape systems offer three specific features that provide increasing levels of security for protecting data stored on tape.

High-performance, scalable backup appliances for data protection, cyber and disaster recovery
The requirements for protecting data across the Enterprise continue to get more complex. Your customers are managing massive data growth across databases, virtual environments, and unstructured data sets. They need to meet or exceed service level agreements (SLAs) to the business, both recovery time objective (RTO) and recovery point objective (RPO), with budgets that aren't growing nearly as fast as storage requirements. And data protection itself has become more demanding, with requirements to protect against operational issues, protect data across sites, provide solutions for disaster recovery and against ransomware, and other forms of cyber-attacks.
The DXi series backup appliances provide a uniquely powerful solution for meeting your customers' backup needs, SLA requirements, and cyber recovery efforts. This means fast access to your data, faster deduplication, and scalable solutions for remote offices up to the largest enterprise datacentres.
DXi backup appliances provide high-performance, scalable storage for backup and multi-site disaster recovery, with the industry's most efficient design. Variable-length deduplication maximises data reduction, the unique replication engine enables multi-site protection and DR, and the high-efficiency design enables your customers to maximise backup performance while minimizing datacentre footprint. Plus, DXi's high-speed disk backup and data recovery capabilities, now with Secure Snapshot capabilities, enable you to reduce your recovery time and your backup window.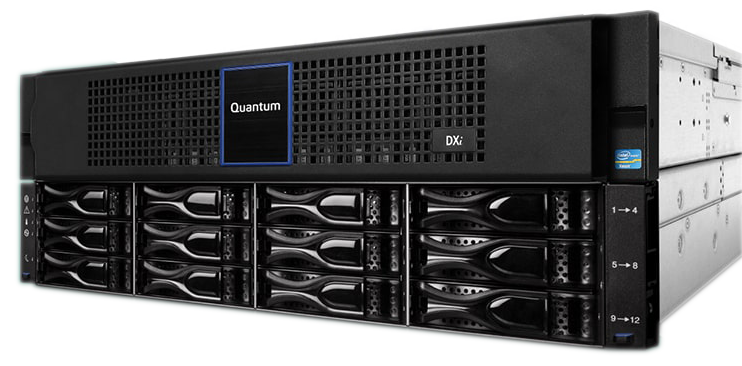 Durable, Secure, S3-Enabled Object Storage for Data Analytics, Active Archiving, and Long-Term Retention
ActiveScale object storage provides a new, innovative approach to creating a simple, 'always-on' data repository that scales when and how you need it to—with the extreme data durability, accessibility, and security required of petabyte-scale growth. And with ActiveScale Cold Storage, ActiveScale reduces the cost of storing your cold data sets by up to 80%.
Whether your customers are developing solutions for life and Earth sciences, media production, government programs, web services, IoT infrastructure, AI/ML, or video surveillance, ActiveScale puts an affordable scalable solution within reach. Now, your customers can build their own private cloud storage environment - and seamlessly grow their data stores from terabytes to exabytes.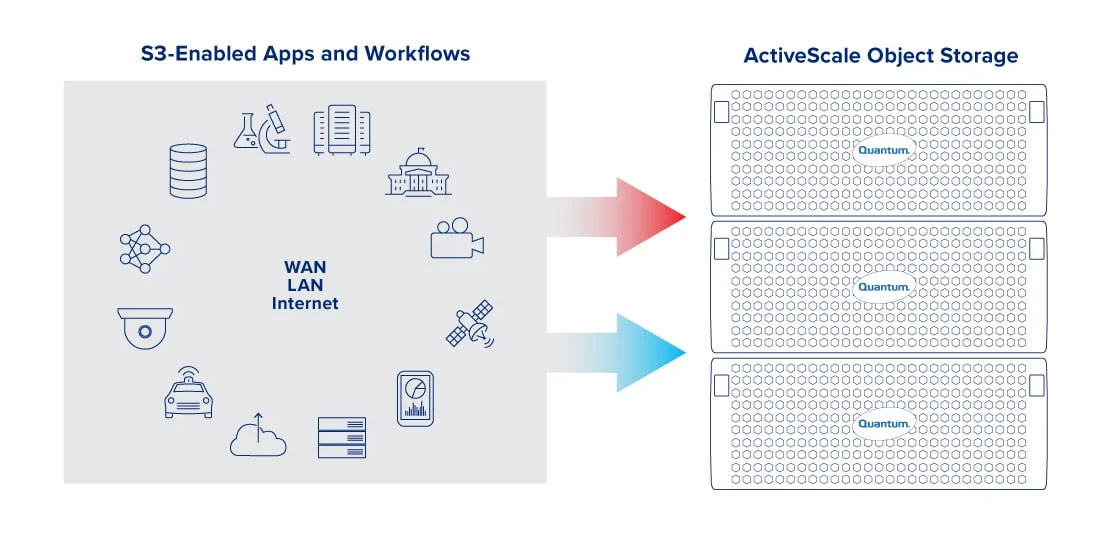 Simple to Manage, Unlimited Scale
Non-disruptive expansion of compute, network, and storage meets the growing needs for billions of objects and exabytes of capacity. Dynamic Data Placement optimally places objects across available resources for performance at scale with no rebalancing.

Always Available Data Access
With rolling system upgrades, an S3 RESTful protocol, and a geo-spread design, ActiveScale tolerates component and site failures to maximize access and productivity.

Lowest Total Cost of Ownership
Save up to 80% in storage costs with Active and Cold Storage Classes. Plus, without burdensome cloud access fees, continually enrich and extract value from your data sets without compromise.

Extreme Data Durability and Security
Advanced erasure coding, versioning, end-to-end encryption, object locking, and ongoing monitoring and repair ensure that data endures for years with up to 19 9's of durability of both active and cold data.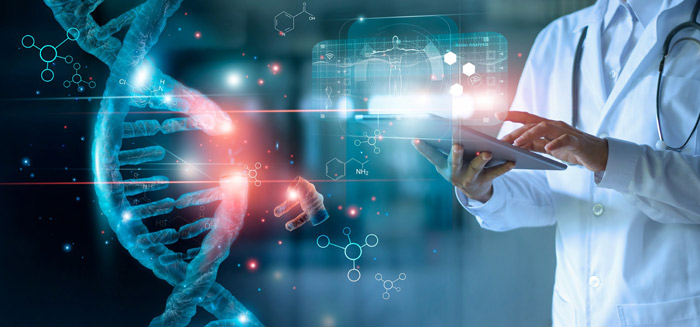 Genomics England Stores, Protects, and Provides Access to Petabytes of Genomic Data with Quantum ActiveScale
Contact us to find out how Titan and Quantum can help your customers, or to arrange a call and demo