Scale Computing – Award Winning IT Infrastructure – integrates storage, servers, and virtualisation software into an all-in-one appliance-based system that is scalable, self-healing and as easy to manage as a single server.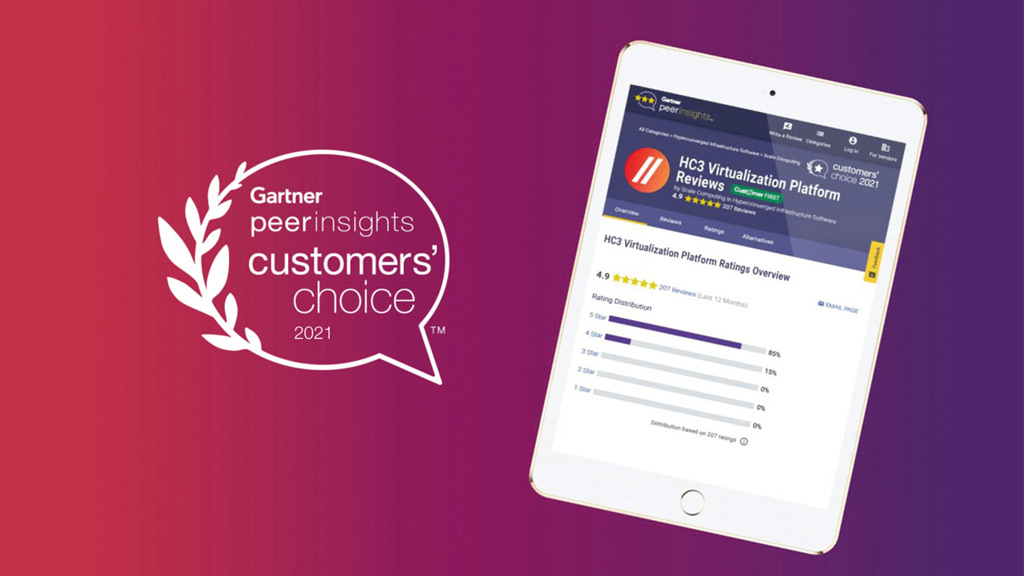 Award-winning IT Infrastructure
Using industry standard components, the HC3 appliances install in under an hour, and can be expanded and upgraded with no downtime. High availability insulates the user from any disk or server failure and a unified management capability makes it very easy to manage.
To arrange a demo for Scale Computing's HC3 and see for yourself, please contact our Sales team below
Become a Scale Partner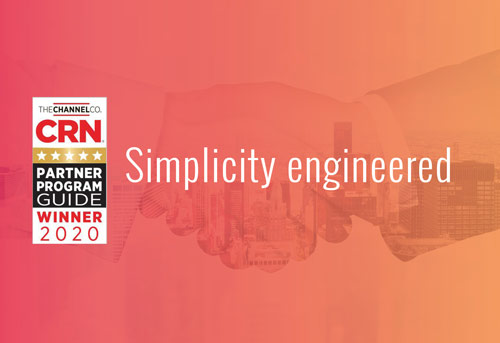 Your one-stop shop for access to register and manage deals, access all Scale Computing sales, technical, and support assets, and develop and launch virtual marketing campaigns. Become a Scale Computing partner today and find out why they have been recognised as the Customer's Choice for Hyperconverged Infrastructure 2021
Getting started with scale computing is seamless!
01 Educate
Visit our Sales, Technical and marketing pages on the portal to learn more about Scale Computing and how our partner first community can help you grow your business.
02 Engage
Connect with your Scale Computing dedicated team and together build a plan that takes advantage of our co-brandable content and virtual marketing campaign kits to share the benefits of Scale Computing with your customers.
03 Enable
Take advantage of the sales and technical training and certification programs we have available to ensure you're set up for success.
04 Emerge
Share the value of Scale Computing with your customers and register your deals on the portal and we'll work with you to support you through each step of the process.